2016 Parking Information
There are a large number of lots available throughout Maryland Farms. Please try to enter from Old Hickory Blvd, rather than Franklin Rd to access most of the lots. There will be no parking at the Tennessee Baptist Convention Building (5001 Maryland Way) or The Hill Center (225-289 Franklin Rd). Security will be on site for customer parking only. All others will be towed!
Important parking information: If you park south of Maryland Way you will not be able to exit the parking lot until after the roads are re-opened upon completion of the race.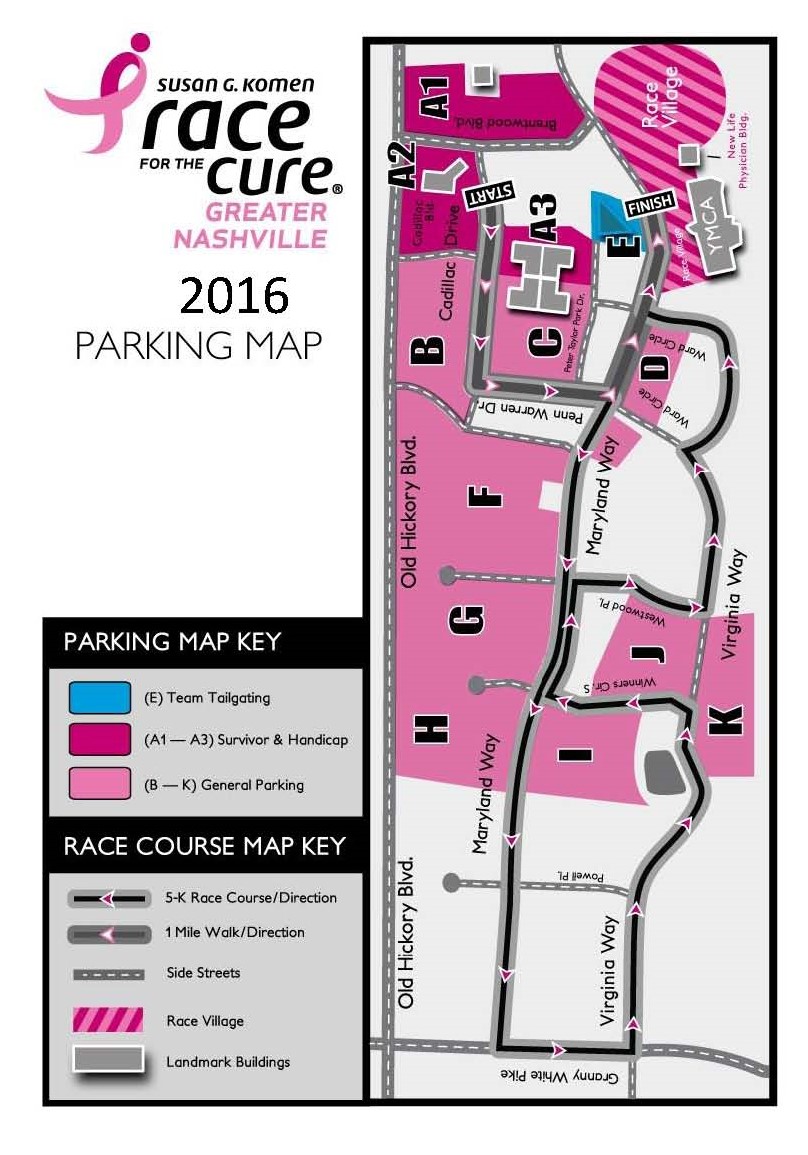 2016 Course Information